How Truck Dispatch Software Helps Logistics Operations?
The trucking industry needs the most efficient ways to ensure smooth operations. It is essential for trucking dispatch companies to maintain proper interaction and coordination that proves to be complex and time-bound processes. If you want to boost logistics, consider using dependable trucking dispatch software. It gives you control and visibility over the operations.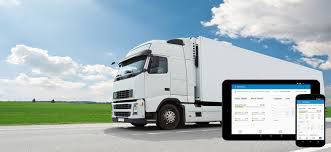 Automating trucking operations and management helps your company manage every aspect of your logistic operations from a single interface. If you are a trucking company, consider using logistics software to get the most out of your dispatch operations. With the best software, you gain control over the transportation operations and end-to-end visibility of your trucking dispatch processes.
Most trucking companies use trucking management software designed to schedule dispatch processes, automate routing, coordinate routes, deliveries, and more.
Here are some advantages of using trucking dispatch or logistics software!
Increases On-Time Deliveries
An automated platform helps trucking company deliver the shipment requested by the customer on the scheduled time and date. You can achieve on-time deliveries via route optimization, real-time fleet tracking, and proactive logistics management.
Intermodal Trucking Dispatch Solutions
Using the software, you can enjoy intermodal trucking dispatch solutions to deliver the goods to the end customer. It becomes easy for you to manage two or more transportation modes.
The Best Real-Time Tracking
Trucking companies gain the complete visibility of ground-level transportation operations with the logistics software's real-time tracking feature. You can share critical information and guide the delivery fleet throughout the journey. It prevents delayed deliveries.
Automatic Route Management and Planning
If you want to find the best route by considering the total distance from the pick-up to the end destination, using software proves to be helpful. With software, you can calculate the best possible route for delivery points by considering various factors like weather conditions, traffic, fuel stops, and more. It helps you save on fuel costs and satisfy your end customers with on-time delivery. The cost-efficient route also enables the maximum number of delivery points.
Mitigates Delays and Risks
The software provides a wide range of analytical tools that help you analyze and plan routes to prevent any delays. With the analytical tools, you can be aware of the risks associated with
Reduced Fuel Consumption
Dynamic and efficient routing by software can help reduce fuel costs! You can implement better route management, monitor fuel consumption, and reduce miles efficiently. The software enables incorporate pick-up for returning vehicles that optimize fuel usage.
If you want the best Trucking Dispatch Software, rely on Aurora Software, Inc. We are the leaders in providing transportation software and management platforms for the trucking industry. Our logistics and dispatch software empowers the trucking companies to solve their freight and transportation challenges. Use our well-designed, feature-rich, and dependable software to ensure seamless logistics operations.
Dispatch software is essential for timely deliveries, achieving customer satisfaction, and experiencing cost-effectiveness. Choose the dispatch software well-designed to address your needs efficiently.
If you want to learn more about trucking and transportation software, visit https://www.aurorasoftware.com/ today!