Must-Have Features Of A Brokerage Software
Are you into trading? Looking for brokerage software? Then you need to know the primary features that a brokerage software should have. The following features are the most commonly identifiable ones. The more specific functionalities of the software can be developed depending on your business requirements which include agreement, process, permissions, and other necessary documents. So let us take a look at the features below: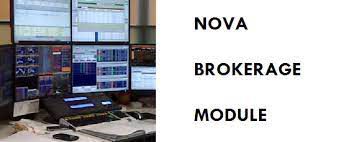 Adaptive Architecture
A good brokerage software should be adaptive to the different business scenarios. When the business begins to grow, the software should be capable of processing more data. It is directly linked with the platform capacity based on the technology stack. You and your development team need to understand that going back and changing everything when the solution gets unmanageable isn't possible. Therefore, it is necessary to choose the right technology stack and architecture.
Software Ecosystem Integration
Often trucking companies face difficulty in integrating into an already utilized solution when they choose the ready brokerage software. Such a function frequently gets unsupported or needs additional time and budget resources. Despite that, integration is mandatory unless you have extra time for handling data management in separate programs. When there are merely 2 programs then it is acceptable but what if there are more than five programs? Managing one operation can take your entire workday. Therefore, opt for a customs brokerage software that guarantees seamless integration with every tool your team utilizes on different platforms.
Accessibility to Different Platforms
To have access to the documents or e-Signature even when you are out of the office is one of the best and most convenient features that a custom brokerage software can provide. Also, the brokerage software should not be limited to only the web platform but also the mobile applications equally efficiently. With accessibility to different platforms, brokerage software can become more efficient.
Custom Reporting
For managing huge data sets easily, custom reporting is a great feature that your brokerage software should have. The feature offers schedule configuration of customized reports with specific metrics for different stakeholders. With this feature, you can set the rule for reports just once and they will be prepared for the planned date automatically. You will no longer need to redo reports from the beginning in case the priorities of the stakeholders change!
Automated Paperwork
When your brokerage software has the feature of automated paperwork, it significantly simplifies the work with documentation. When such features are integrated that are based on cloud services, it enables the creation, editing, and signing of documents in a real-time mode in a secure workspace ambiance.
These are a few primary features that you should look for in your brokerage software to ensure efficient and effortless business operation.
Conclusion:
Aurora Software brings you NOVA'S Brokerage software module that brokers your excess freight and can manage your entire brokerage division. Learn more at https://www.aurorasoftware.com/our-software/brokerage/